Meet our team
Nicola Chaffe
Managing Director & Financial Adviser
B Commerce, CPA and Graduate Diploma Financial Planning

Contact us
Nicola became a Financial Adviser after seeing the impact of poor 'everyone fits into one mould' advice with detrimental long term implications. During her studies to become a Financial Adviser, Nicola was recognised as No.1 in Australia for Personal Financial Planning and Superannuation when undertaking the CPA Program.
Before being a Director at Venture, Nicola was a public practice accountant for a Melbourne firm and was drawn to the Bendigo lifestyle, particularly its coffee culture and lack of peak hour traffic.
When not at work, Nicola loves entertaining her young son and spending time with family and friends.
---
Andrew Morris

Director & SMSF Manager
BBus (Acc), FCA, Grad Dip Financial Planning, SSA ™
Contact us
Andrew is Manager of Self Managed Superannuation Fund (SMSF) administration for Venture Financial Advisers and AFS & Associates Chartered Accountants. He enjoys identifying opportunities for clients and works closely with our financial advisers to bring savings to fruition.
Andrew has an extensive background in public practice and, along with his wife, is a member of a SMSF! When not working, Andrew enjoys collecting, researching and writing, as well as daily walks in the outdoors to maintain well-being.
---
Christopher Brame

Director & Provisional Financial Planner
Contact us
Chris has been part of our team since 2013 and will become the newest financial adviser at Venture. He has completed his Graduate Diploma of Financial Planning. Chris is motivated by helping client's meet their goals and achieve their milestones which spurred his move into the financial planning industry.
Chris loves to spend time with his wife and three young children and can often be found camping in the backyard, or the lounge room, with his family in between holidays.
---
Ryan Trickey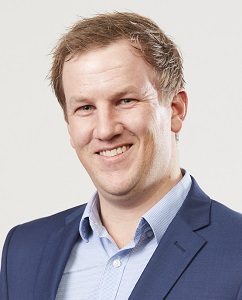 SSA ™SMSF Accountant
B Comm Dip Financial Planning
Contact us
Ryan is a Self Managed Superannuation Fund (SMSF) specialist and assists Andrew Morris with the Venture portfolio of SMSFs. He enjoys helping clients achieve their retirement goals and is focused on working with other professionals such as lawyers, bankers and financial planners to provide the best outcomes.
Outside of work, Ryan's interests include spending time with his young family, looking after his hobby farm and following the Essendon Football Club.
---
Jake van Dalen
Financial Adviser

B.Bus, Diploma of Financial Planning
Contact us
Jake joined Venture as a Financial Adviser in 2020, having previously worked with the Commonwealth Bank in a similar role.
Jake has an outgoing personality, with a strong passion to build relationships with clients.  His goal for every client is to achieve their life and financial goals.
Jake played cricket locally for many years but is now happy spending time with family which includes his two year old son. He enjoys nothing better than catching up with friends over a good coffee and is happy for any coffee shop recommendations.
---
Bronwyn Hall

Client Services Assistant/Office Manager
Contact us
Bronwyn has been an important part of our team for 12 years since joining in 2008. She has over 18 years of experience in financial planning administration. Bronwyn's Diploma in Financial Planning assists her in fulfilling her role.
Bronwyn's experience allows her to cover all administration duties that is required within Venture.
Outside of work Bron enjoys spending time with family and friends as well as spending weekends on the Bellarine Peninsula and in the Geelong area. Overseas travel is high on her list of things she'd like to do. She has been very lucky to have ticked a few countries off, but still has many to go.
---
Nathan Mathew
Graduate Accountant
Nathan recently joined Venture as a graduate accountant. He is working closely with Andrew Morris and Ryan Trickey to assist with SMSF accounting and financials.
Nathan has a very pleasant personality with strong passion in accounting.
When not at work, Nathan enjoys spending quality time with his young family which include his wife and 2-year-old daughter. He also loves travelling and camping with his family and friends.
---
Reece Yarwood
Client Support Team
Reece joined the Venture team in 2021 as a trainee in business administration support. Having come from a retail supervision and management position, Reece was surprised how quickly he had a passion for his new role as on the face of it the job just worked with "numbers" but in reality it supports clients to successfully reach their financial goals and dreams, in turn living their best life.
In Reece's spare time he enjoys playing and watching just about any form of sports and getting down to the local coffee shops with friends and family.
---
Shaye Virtue-Elliott
Client Support Team – Implementation
Shaye joined the Venture team in early 2022 and is passionate about providing an excellent customer service experience for our clients. A strong communicator, Shaye has a good eye for detail, keen organisational skills and dedicated work ethic.
Prior to joining the team, Shaye worked in the Real Estate/Property Management industry for over 5 years. With 20 plus years of Retail Management experience and time spent building and running her family business.
A mother of two beautiful children, Shaye and her husband have lived and a worked in Bendigo for over 20 years.
---
Lisa Gervasoni
Client Support Team – Centrelink Benefits and Residential Aged Care Fees
Lisa's role is to prepare and lodge Centrelink (including DVA) concession card and pension applications and renewals for individuals eligible to receive Centrelink benefits.
Lisa is committed to helping clients understand their benefits and entitlements to the best of their ability. She has a warm and friendly disposition and is passionate about helping everyone to live their best life.
Lisa also specializes in assisting people transition from home to residential aged care facilities through preparing and lodging means-tested care fee applications based on individual circumstances.  She is passionate about bringing peace of mind to people in need of financial assistance throughout the difficult times of life.
When not at work, Lisa enjoys reading, gardening, dancing, cooking, embracing challenges (eg. learning guitar) and spending time with family and friends.